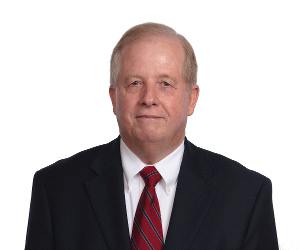 Vice President, Policy and Procedure
Bill Smith graduated from the University of Georgia with a B.S. and M.S. in Agronomy. Since 1971 he has been involved in many aspects of the crop insurance industry. He began his career in 1971 as Assistant County Agent for the Georgia Coop Extension Service but soon transitioned to the crop insurance industry by joining the United States Department of Agriculture (USDA) Federal Crop Insurance Corporation (FCIC) Risk Management Agency (RMA) Regional Office (RO) as a Crop Insurance Specialist where his responsibilities included the underwriting of various annual and perennial crops for 10 Atlantic Coast states.
Mr. Smith was involved the maintenance of county insurance programs, development and assignment of county crop coverages and rates, review and adjustment of individual crop insurance contracts, and other underwriting functions. In 1979, he transferred to the RMA's National Operations office in Kansas City, Missouri where he continued his role in developing and underwriting a variety of federal crop insurance programs with the RMA until 2004 when he joined AgriLogic. During his over 40 years of experience in both the public and private sectors of the crop insurance industry he has been responsible for the development and maintenance of crop insurance policies, underwriting procedures and guidelines, analysis of programs for the purpose of proposing necessary changes to maintain efficiency, program compliance, and the development of new procedures and guidelines that are in broad use today in the industry.