About the Project
Under USDA RMA Partnership Agreement #RM17RMETS524002, AgriLogic Consulting has partnered with the Alaska Department of Natural Resources, Division of Agriculture; Alaska Farm Bureau, Inc.; Alaska Food Policy Council; and the Fairbanks Economic Development Corporation to deliver crop insurance education and related risk management strategies to farmers across the state of Alaska between September 30, 2017 and September 29, 2018.
AgriLogic will provide training through workshops (live and webinar), on-farm appointments, guest speaker spots at conferences and association meetings, trade show booths, and visits to farmer's markets. AgriLogic will offer a translated workshop and crop insurance fact sheets for Hmong farmers near Anchorage through the Hmong Center of Alaska. Workshops will focus on illustrating the value of crop insurance programs available in Alaska. Eligibility requirements, sales closing dates, and agent contact information will be highlighted. FREE individual producer premium quotes are available upon request.
For project details and to access additional crop insurance information for your operation, please feel free to also visit the Alaska Food Policy Council webpage.
Educational Opportunities
Please contact us if you would like to schedule a farm visit or know of an event that we should attend.
Phone #: 844-221-5982
Email: This email address is being protected from spambots. You need JavaScript enabled to view it.
Sales Closing Dates
The Sales Closing Date is the date by which your application for insurance must be filed with your crop insurance agent and is the last date by which changes to coverage may be made for the upcoming insurance year.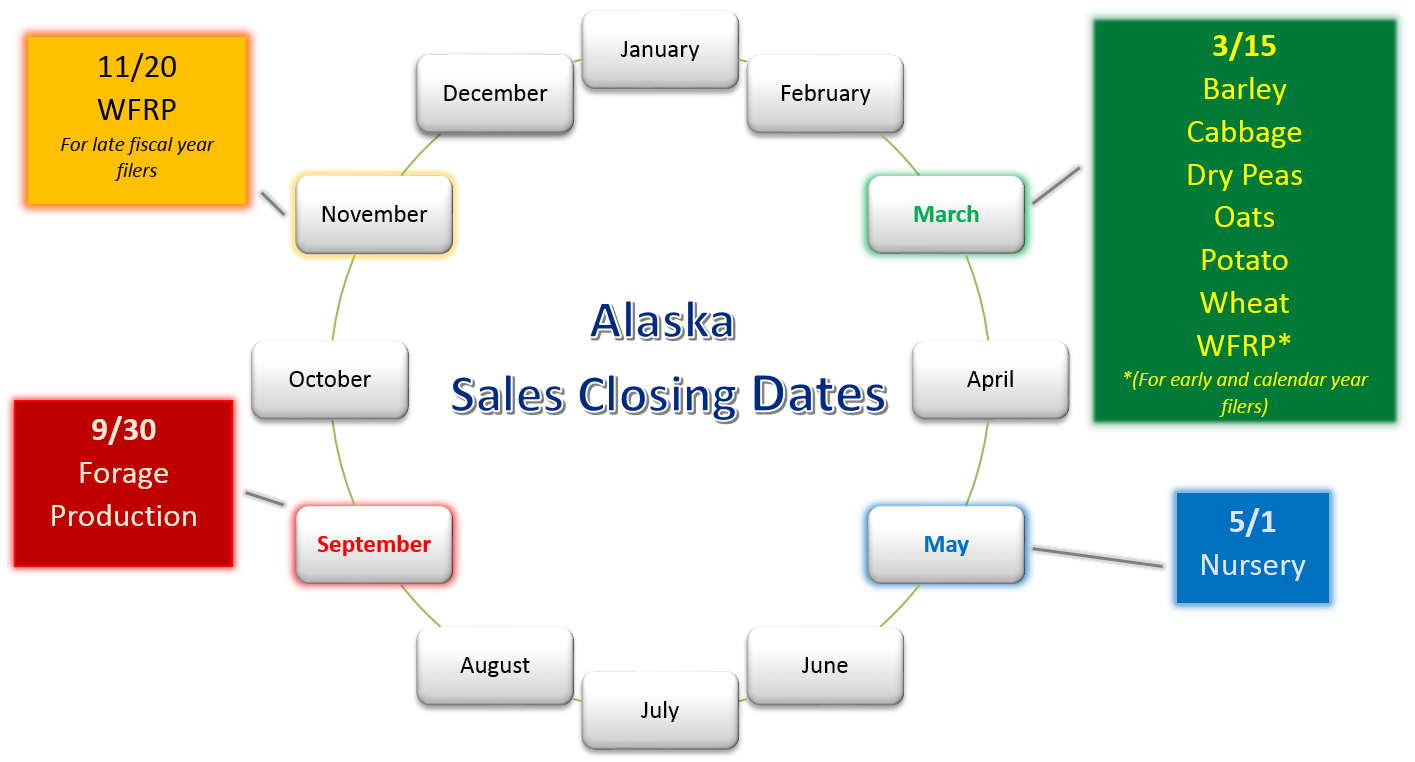 *Current policyholders who wish to make changes to their existing coverage have until the May 1st SCD to do so. Growers applying for the first time may purchase coverage at any time during the year (coverage would begin 30 days after application is approved).
Insurance Programs
Barley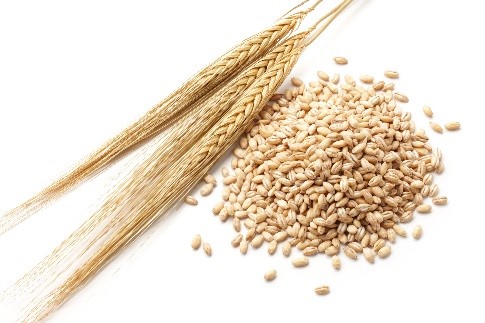 Cabbage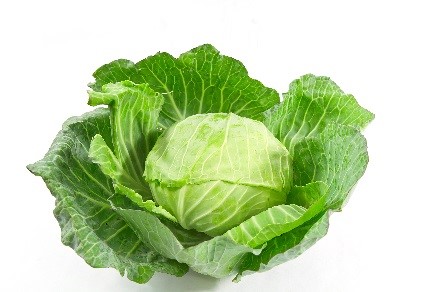 Forage Production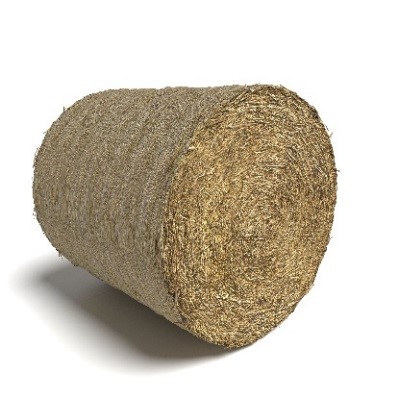 Oats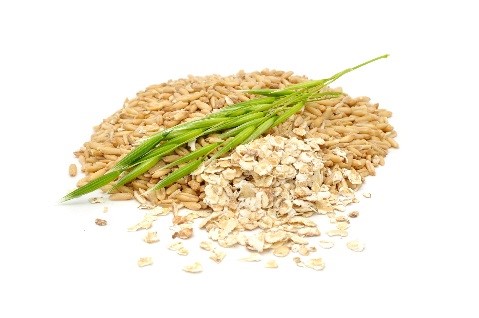 Potatoes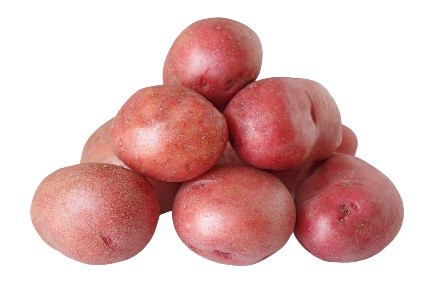 Wheat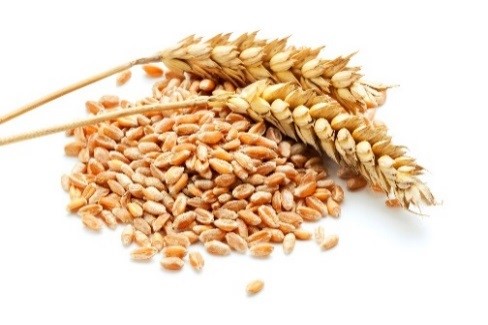 Nursery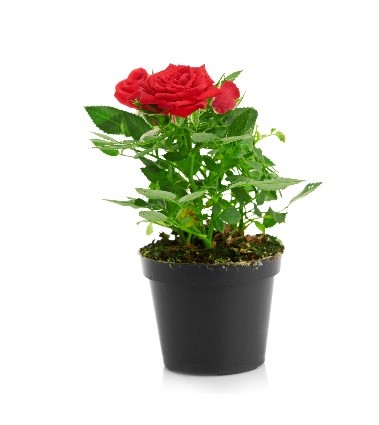 Whole Farm Revenue Protection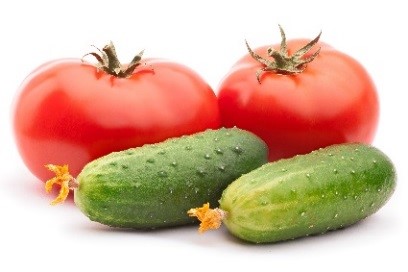 See the USDA RMA website for more information
RMA Agent Locator
Contact an agent to find out more about crop insurance for your farm and to fill out an application for coverage. Agents licensed to sell crop insurance are subject to change. Please visit the RMA Agent Locator for the latest information.
HELPFUL HINT! In order to locate all crop insurance agents licensed to sell in Alaska, it is important to set the search distance within the Agent Locator to "No limit" since agents licensed to sell in Alaska can be located in other states. It is also important to search for agents licensed in Alaska rather than the default setting of "All States".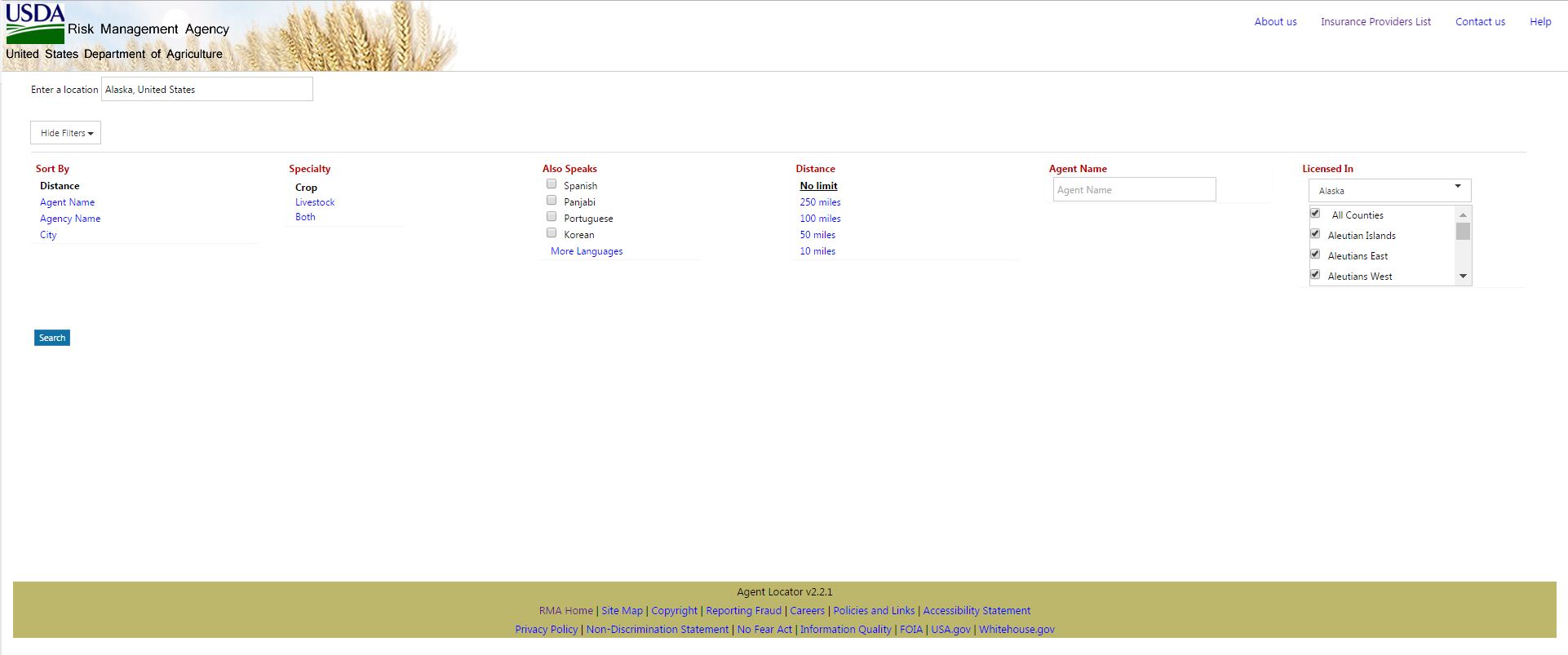 Click on the image to use the RMA Agent Locator.
RMA Cost Estimator
Did you know that the Federal Government subsidizes a portion of the crop insurance premium? These subsidy amounts typically range from 38% to 80%. That means that you, as the producer, only pay a portion of the total premium. The RMA Cost Estimator is a useful tool that allows a farmer to create a customized crop insurance premium estimate. Each estimate provides liability, total premium, subsidy, and producer premium amounts along with the loss trigger point. You may also contact AgriLogic Consulting at This email address is being protected from spambots. You need JavaScript enabled to view it. to request a FREE custom quote.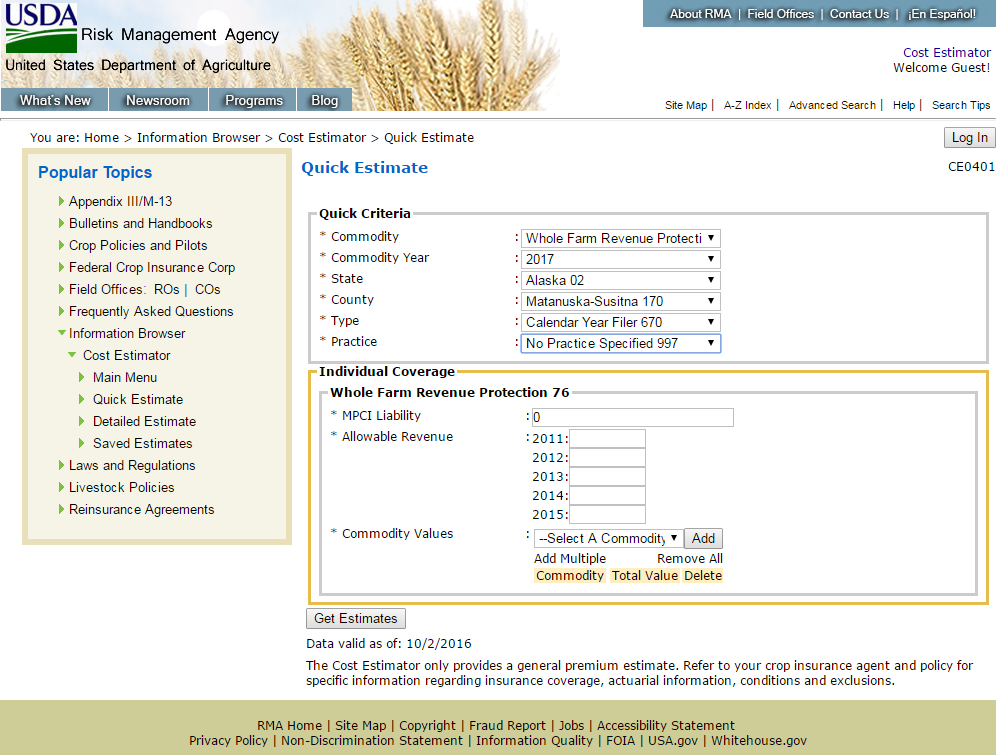 Click on the image to use the RMA Cost Estimator to estimate the cost of crop insurance for your operation.